I'm Chris, healer, writer, speaker and unshakeably optimistic octogenarian dedicated to helping you heal yourself. Let's get started!
Learn how to raise your vibration for better health with my FREE Sound-Healing video!
Sign up now and also get regular health tips and support

RECLAIM YOUR VIBRANTLY HEALTHY, HAPPY LIFE.
My work and this site is devoted to sharing ideas, tools and resources to help you transform your mind, body and soul.
Let me show you how to…
Release Chronic Pain
Enjoy Deep Sleep
Relieve Stress Quickly
Master Mental Health
Strengthen Immune System
Boost Energy Levels
I'm honoured to have helped and supported so many people over the years and am still learning so much along the way.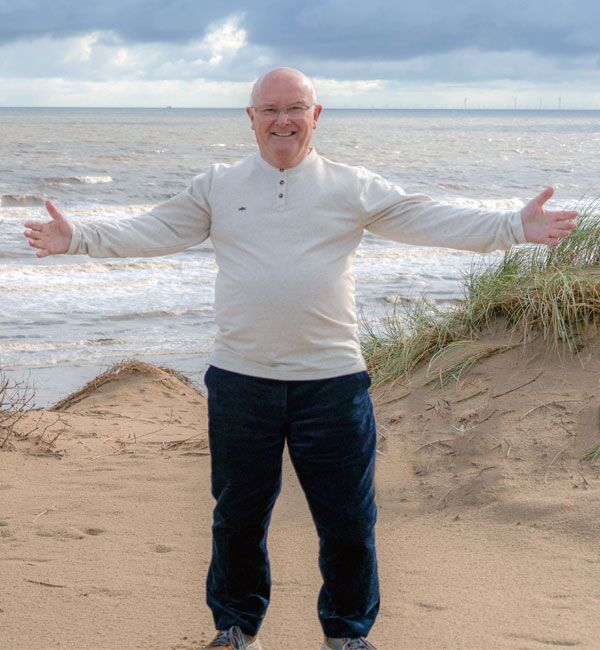 I've been helping people heal themselves for fifty years. In that time, I have enabled thousands of people overcome just about every health issue whether Physical, Emotional, Mental, Spiritual and everything in between.
I've become known for my unique approach of helping my clients to move quickly using cutting edge, innovative strategies that no one else is teaching.
Forget everything you think you know about your health. You're about to learn my latest strategies for taking back control of your life.
What My Clients Say about Me
A wonderful man with an amazing gift for healing, would recommend Chris for all that you need; Physically, Emotionally, Mentally, Spiritually, and a truly Beautiful Soul
Can't thank Chris enough for helping me overcome my fears and trauma. It's good to talk about being a man, we all suffer in silence!
Feeling emotional. Thank you Chris Burgess for taking pain away and learning about the wheel of life. I'm going to put myself and my health first.